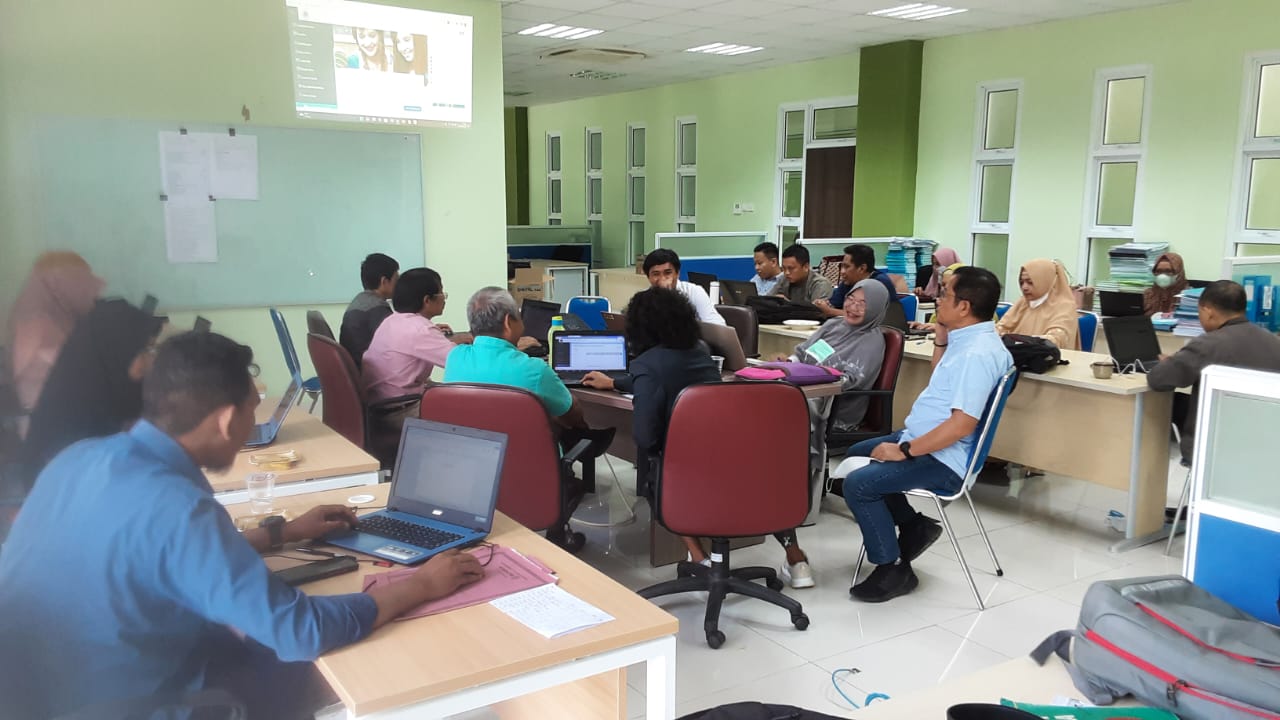 The Department of Chemistry, FMIPA, Universitas Negeri Gorontalo held a Learning Management System (LMS) Workshop on Wednesday, August 24, 2022.
According to the head of the Department of Chemistry, Wiwin Rewini Kunusa, M.Si, the activity which was held in the chemistry lecturer room was aimed at supporting the implementation of international accreditation which will be held on September 2022.
Lecturers of the Department of Chemistry who take part in the workshop are guided directly by the LMS team at the State University of Gorontalo.
At the end of the workshop, 23 courses from the Chemistry Department were recorded at LMS Spada UNG.